Building the Movement: Fragile City and Beyond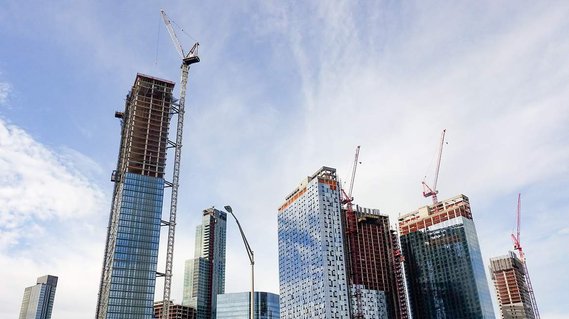 Who gets to define the soul of a neighborhood?
I invited dancer/choreographer Karesia Batan and community organizer Grace Jean to collaborate on a performance taking place at my Welcome to Fragile City: Long Island City installation in 2017 for the Upstanders exhibition.
Long Island City leads the U.S. as the most rapidly-developing neighborhood in the entire country.

Those of us who work or live here see it mushrooming daily.

The movement of dance and the movement-building of activism came together in Fragile City for this project.
As our collaboration started, a New York Times article quoted Justin Elghanayan, president of Rockrose Development, a prominent L.I.C. real estate company, saying that he would give a bookstore a small break on their rent, because "we think it's important for the soul of the neighborhood."
Let's examine *who* is defining the soul of the neighborhood. Or of any neighborhood. Is it those who –like him - come to make money from it? Or can it be those of us who live and work here?
Grace Jean wrote the performance text with support from Jay Koo. Grace and I performed the text while Karesia Batan and Ezra Goh danced with, in, and through Fragile City. Video by Gianni Sanchez.